MEGA COMPETITION
COMPETITION TYPES
Entry Fee: $250 with booth $500 without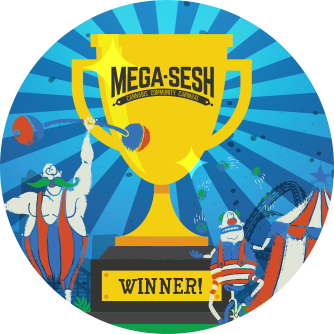 Best Flower

Best Concentrate

Best Solventless / Vape

Best CBD Product

Best Edible

Best Product

Best Booth – VIP Holders Choice!
RULES AND TERMS
One entry per category per brand.
Products will be tested by The Werc Shop; all entries that fail the pesticide test will be automatically disqualified and discarded.
Entries must be medicated.
Winners receive a trophy and notoriety as the first ever MEGA COMPETITION winner listed on the official Mega Sesh website.
Entries failing to be packaged according to the specifications listed below will not be accepted.
There shall be no refunds for rejected or disqualified entries.